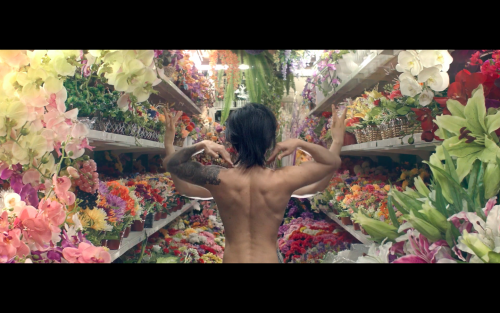 Still from Icarus by Shiran Eliaserov
On March 20, 6 pm, POOL will present a selection of dance films as part of the special program Dances with Camera at Short Waves festival in Poznan, Poland. Venue for the screening is the Art Stations Foundation.
The program brings together dance films by Berlin based artists that were at the same time awarded with the PEARLS ARTIS PRIZE.
Thanks to the team of Short Waves Festival and to the Goethe-Institut in Poland for inviting us and of course to the artists, who make this program possible.
Program:
How to disappear completely
Jonathan Sanchez, Germany 2018, 00:03:06
Molimo
Jonathan Sanchez, Germany 2017, 00:01:26
Molimo Rehearsal
Jonathan Sanchez, Germany 2017, 00:02:32
Smoke-Clad Warrior
Mads Dinesen, Mali Lazell, Adrian Künzel, Germany 2014, 00:02:53
Goldfish
Rain Kencana, Germany 2016, 00:02:50
Maktub
Rain Kencana, Germany 2012, 00:03:15
True Love Waits
Adi Halfin, USA 2017, 00:02:55
Icarus
Shiran Eliaserov, Germany 2016, 00:05:24,
The Wind
Johan Planefeldt, Germany 2016, 00:27:00
More information:
https://shortwaves.pl/events/dances-with-camera-germany-now/
https://www.artstationsfoundation5050.com/asf-main-page/