BOOK OF DAYS & TURTLE DREAMS (WALTZ) by MEREDITH MONK
September 11th | 7 pm | Zionskirche | Donations welcome
Zionskirchplatz, 10119 Berlin
11. September | 19.00 | Zionskirche | Spenden willkommen
Presenter | Moderation: Peter Pleyer
Besides contemporary dance films the festival presents Meredith Monk's films Book of Days and Turtle Dreams (Waltz) at Zionskirche as part of the special program POOL Shine – New York Traces.
Neben zeitgenössischen Tanzfilmen zeigt das Festival im Rahmen des seit 2016 bestehenden Sonderformats POOL Shine – New York Traces die Filme Book of Days und Turtle Dreams (Waltz) von Meredith Monk in der Zionskirche Berlin.
Presenter | Moderation: Peter Pleyer
With many thanks to Meredith Monk, Peter Sciscioli, Sarah Lerner & The House Foundation for the Arts, as well as to Zionskirche Berlin.
---
BOOK OF DAYS
(1988, 85 minutes)
Conceived and Directed by Meredith Monk
Cinematography by Jerry Pantzer
Art Direction and Costume Design by Yoshio Yabara
Music by Meredith Monk
Produced by Catherine Tatge and Dominique Lasseur
Book of Days is a film about time, originally drawing parallels between the Middle Ages, a time of war, plague and fear of the Apocalypse, with modern times of racial and religious conflict, the AIDS epidemic, and fear of nuclear annihilation. In light of the current pandemic of 2020, the cyclical nature of such phenomenon has made itself known once more. While the film provides no answers, it nevertheless is a tribute to vision and the imagination, and a poetic incantation of that which connects us. Book of Days previously aired on PBS, was shown at the New York Film Festival and was selected for the Whitney Biennial.
---
TURTLE DREAMS (WALTZ)
(1983, 27 minutes)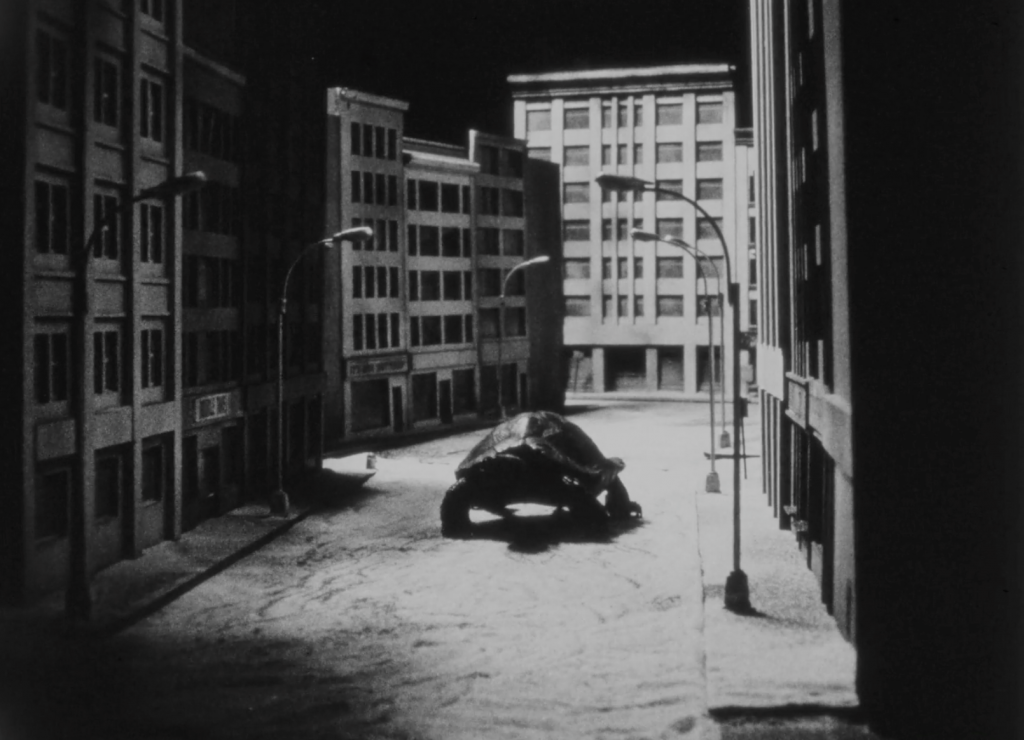 Conceived by Meredith Monk
Performed by Meredith Monk & Vocal Ensemble
Video Directed by Ping Chong
Music by Meredith Monk
Co-produced by WGBH-Boston
Turtle Dreams (Waltz) is a music piece with movement for 4 voices and 2 organs. This section of the work was originally performed live in 1981 as part of Monk's Music Concert with Film and was later incorporated into Monk's music-theater piece, Turtle Dreams (Cabaret).
---
MEREDITH MONK
MEREDITH MONK (b. November 20, 1942, New York City) is a composer, singer, director/choreographer and creator of new opera, music-theater works, films and installations. Recognized as one of the most unique and influential artists of our time, she is a pioneer in what is now called "extended vocal technique" and "interdisciplinary performance." Monk creates works that thrive at the intersection of music and movement, image and object, light and sound, discovering and weaving together new modes of perception. Her groundbreaking exploration of the voice as an instrument, as an eloquent language in and of itself, expands the boundaries of musical composition, creating landscapes of sound that unearth feelings, energies, and memories for which there are no words. As a filmmaker, Monk has created several award-winning films including Ellis Island (1981) and her first feature, Book of Days (1988).