POOL 23 honors the artists Hadi Moussally (Les fleurs du mâle and Truth is in the details) as well as Billy Cowie (Les Roses) with the PEARLS ARTIST PRIZE for their unique work in the field of screendance. The prize for Mentrix and Gilles Estève (NATURE and WALK) is pending.

POOL 23 zeichnet die Künstler*innen Hadi Moussally (Les fleurs du mâle and Truth is in the details) as well as Billy Cowie (Les Roses) für ihre einzigartige künstlerische Arbeit im Bereich Tanzfilm mit dem PEARLS ARTIST PRIZE 23 aus.
Der Preis für Mentrix and Gilles Estève (NATURE and WALK) steht aus.
---
Mentrix & Gilles Estève
(pending)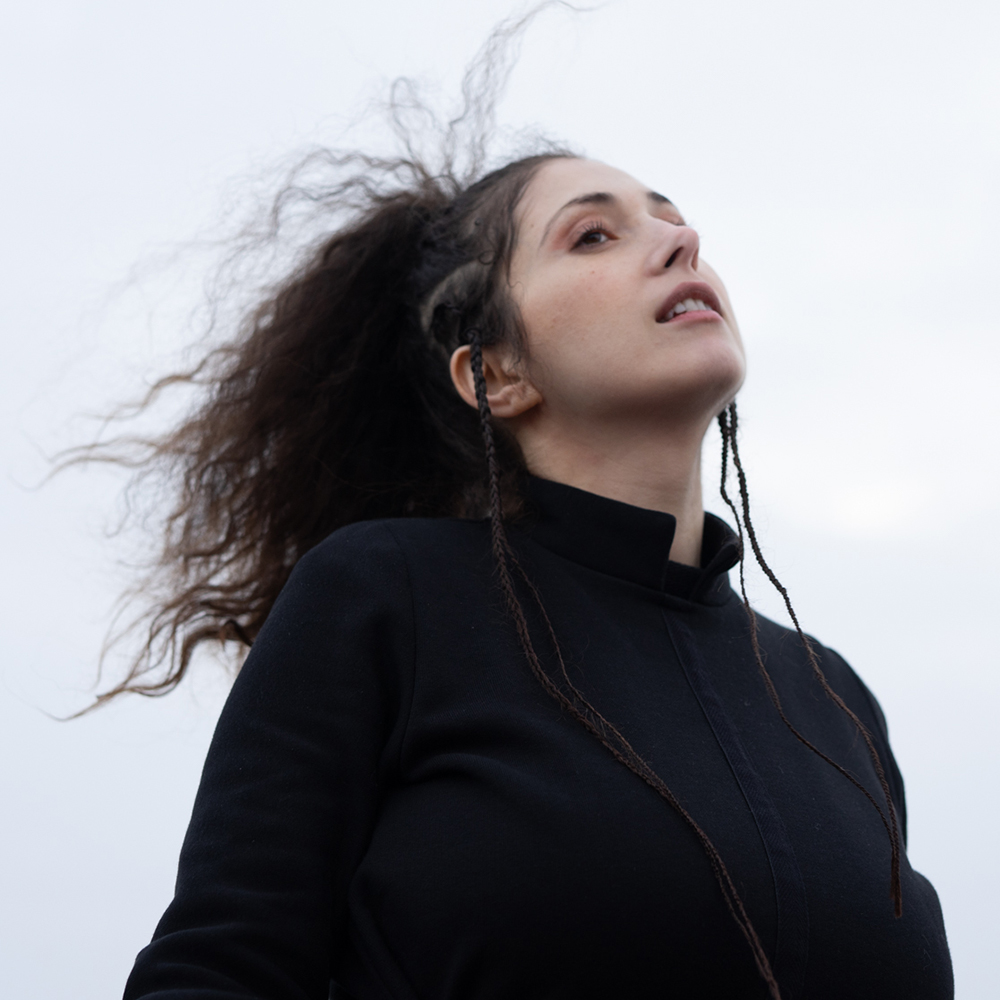 Sufi-inspired singer and composer Mentrix draws her sacred music practice intoa secular exploration of the illusive dualities of Existence and belonging for her bold debut album My Enemy, My Love, for which she also inaugurates her female-led record label, House Of Strength.

Iranian-born Berlin-based Mentrix -real name Samar Rad – fuses eastern and western sounds with lyrical songwriting, crisp drum machines and propulsive traditional Sufi instruments, into a bold and luminous goth-pop debut. Her dazzling polyglot sound has arrived fully-formed, sounding like an Iranian take on The Knife or Zola Jesus.

Mentrix moved to France aged 8 by the end of the 8 years long Iran-Iraq war. Atnage 14 she moved back, and had to relearn her Farsi mother tongue almost from scratch, going from studying Latin and French literature to Arabic and the Qu'ran. She then spent time in the UK and now lives in Berlin.

Samar's songwriting is inspired by Persian traditional poetry, the teachings of Sufism, intertwine with contemporary synthesizers and drum machines into heady trance-like pop songs. Her lyrical existentialism searches for meaning, a future-leaning ode to her origins.

Her self-produced music videos, made in collaboration with the director Gilles Estève, are striking cinematic counterparts, offering alternative visions of femininity, and the awe-inspiring landscapes of her home country. "It is very important for me to associate my music with the landscape of Iran," explains Mentrix. "I am forever attached to my birth place, and my identity and aspirations are very rooted in Iranian culture. Since the West so often portrays Iran in a questionable way, I feel obliged to share its diverse and positive faces to the world." The film for 'Walk' contains motifs symbolising womanhood, unity, solidarity and spirituality, from the contrast of the concrete and neon of urban Tehran to the breathtaking dunes of Iranian deserts. 'Nature' is filmed in the landscape of Kavir-e-Lut in eastern Iran. "Dancing for the body is what rain is for the desert," says Mentrix. "It might survive without it but it longs for it."

Mentrix is releasing My Enemy, My Love on her own label, House Of Strength. It is named after the gathering place "Zoorkhaneh" where men would train in secret during the Arab invasion of Persia in the 7th century. Knights and warriors would come together to keep alive a spirit of solidarity and patriotism. "Women for instance do not train in these places," explains Samar, "this idea of solidarity must be revived, everywhere, yet the patriarchal aspect must still be fought."

Those featured on the record are primarily women, from session players such as Claire Bay playing the ney, to multi-award winning legendary New- York-based mastering engineer, Emily Lazar. Until now, Mentrix has only ever released as a vocalist on other people's music. With My Enemy, My Love, she announces her arrival on the scene with a mature and unique sound, a powerful exploration of resilient womanhood and belonging between eastern and western culture.
Hadi Moussally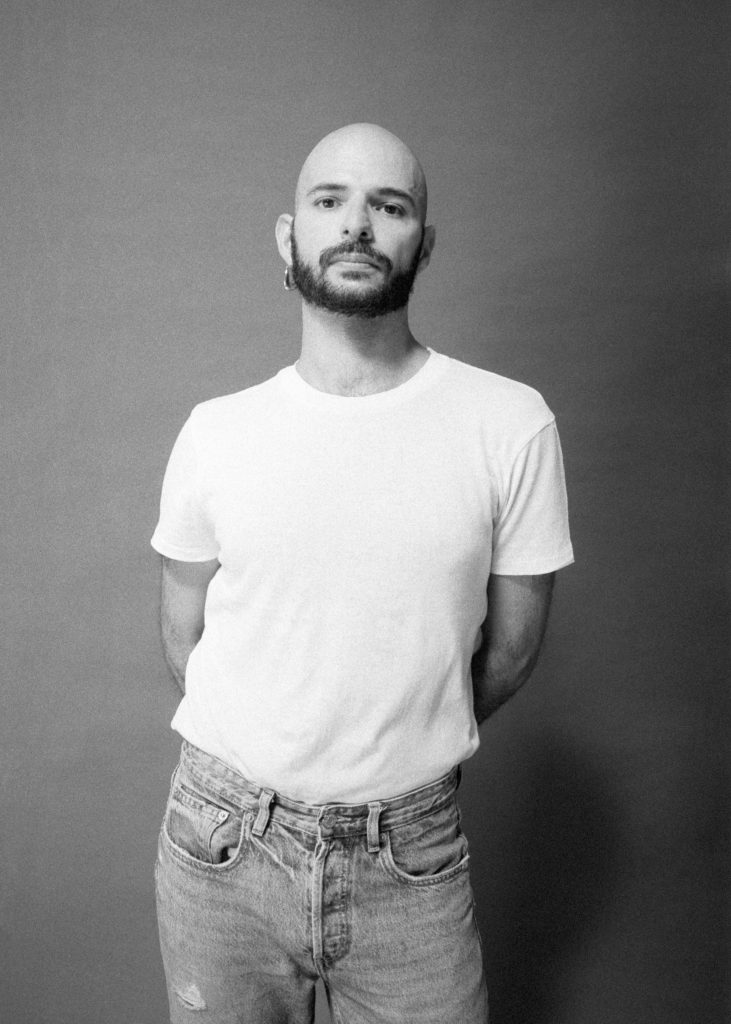 Hadi Moussally, Lebanese-French filmmaker, photographer and performer, was born in Lebanon in 1987.
By age 18, he decides to go study film direction in France where he acquires a first master's degree in "Fiction Cinema" from Paris-Est Marne la Vallée University. Moussally then chooses to take on a complementary masters in "Documentary and Anthropological Cinema" from Paris X Nanterre University, in the course of Jean Rouch. In that respect, Hadi Moussally acquainted himself with reality-cinema. The anthropological and documentary approach accustoms him with the sense of keen observation of his subjects and alerts him to the importance of instantaneous shooting; whereas his fictional background gives him the urge of creating sensual, esthetically pleasing imagery universes.

From 2012, Hadi Moussally shifts towards the world of fashion and directs several experimental films some of which received various distinctions in festivals. In 2014 he made his first documentary on the end of his grandmother's life, and in 2016 a docu-portrait on a senior model. In 2018 he completed an experimental project on albinism "Positive" whose photos have been exhibited at the UNESCO, the City Hall of Paris and Beirut Art Fair as well. In 2015 he founded the production unit H7O7 whose main objective is to enable the making and promotion of films and photos with "hybrid" vocation where is privileged the mixture of genres between experimental, documentary, fashion and fiction. His films have been awarded worldwide and have received more than 45 awards and 300 selections in international festivals. In 2020, he founded the collective "Hybrid Wave" with around 30 hybrid artists from around the world.
Billy Cowie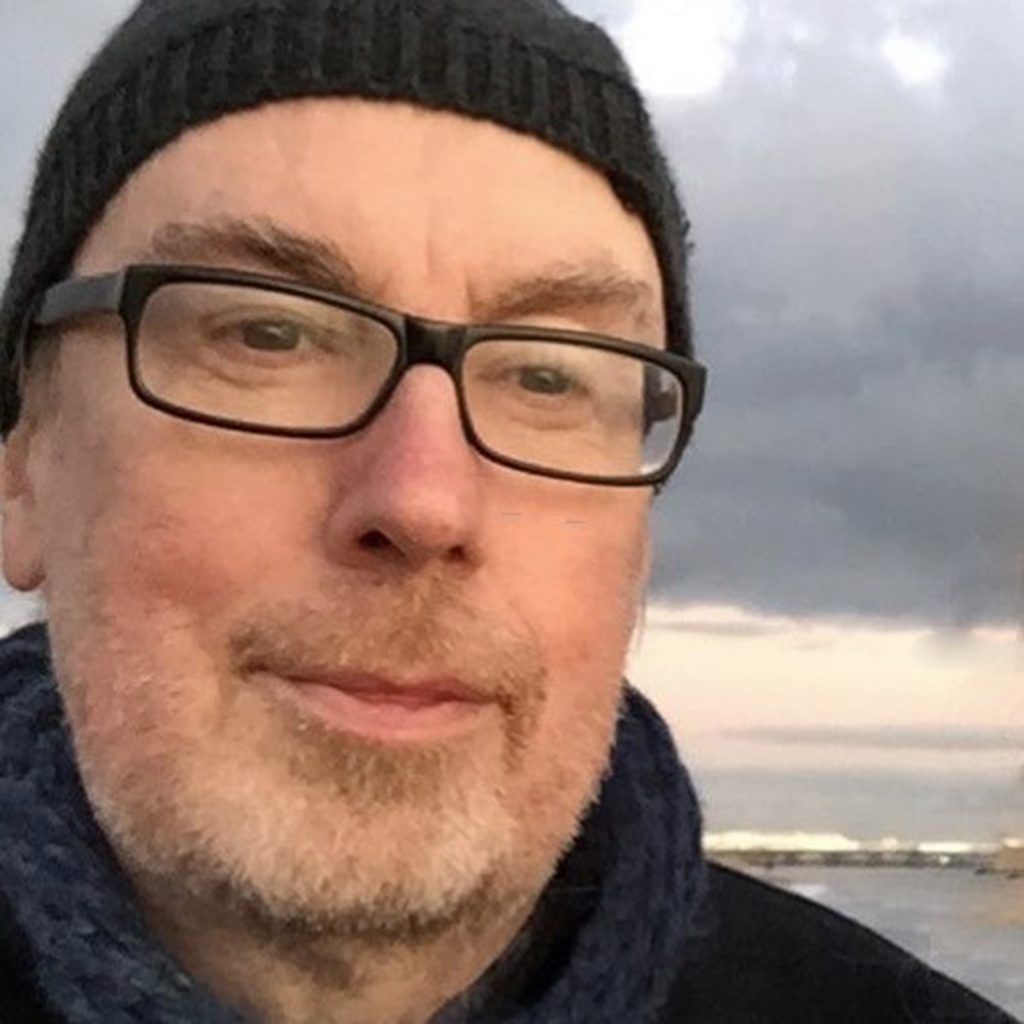 Billy Cowie is a Scottish choreographer, writer and composer. He has worked for forty years in the areas of live dance, screen dance and dance installation. In the last fifteen years he has developed a series of dance-film stereoscopic installations where it appears the life size dancers occupy the same space as the viewer. Works in this field include In the Flesh, winner of the Delegates Prize at IMZ in Den Hague, T'es pas la Seule, Edge of Nowhere and Tango de Soledad.
He has more recently returned to live choreography with the ground-breaking Art of Movement. This was commissioned by the Kyoto Experiment Festival and includes real and artificial dancers who are indistinguishable from each other and was winner of the Prix du Jury at FCIDC 2013 (Festival Culturel International de Danse Contemporaine) in Algeria. Other live dance commissions which all embed the dancers in rich visual art environments (specially created by the German artist Silke Mansholt) include Art Museum Kochi (Under Flat Sky), Danza Contemporanea de Cuba (Tangos Cubanos and Danzas de Amor que se Fue), Festival B:om in Korea (Shakespeare Needs You), Fondazione Prada Milano (Attraverso I Muri di Bruma). He was until July a professor in the School of Arts and Media at the University of Brighton, but they have now unfortunately decided to sack him.

His book Anarchic Dance was published by Routledge in 2006 and the follow up book Poetic Dance (Danza Poetica in the Spanish version) was released by Idiolect Books in 2021. Poetic Dance attempts to expound his vision for a new choreography that imbues movements with poetic elements such as rhyme, alliteration, metre, and metaphor, and replaces larger scale athletic movement with a subtler and more intimate gestural style often involving text.
He is currently touring his new trilogy Solos Extremos made for the ex-Béjart soloist Luciana Croatto. His new installation made in collaboration with Brazilian artist Gabriela Alcofra (with whom he also made the archive-based film Tango Brasileiro) Cinco Retratos will be premiered at Kronenboden Gallery in Berlin early next year.